The inner-city warehouse is a one-stop shop where you can get your hair, nails, eyebrows, eyelashes, make-up and tanning done, plus facials and massages.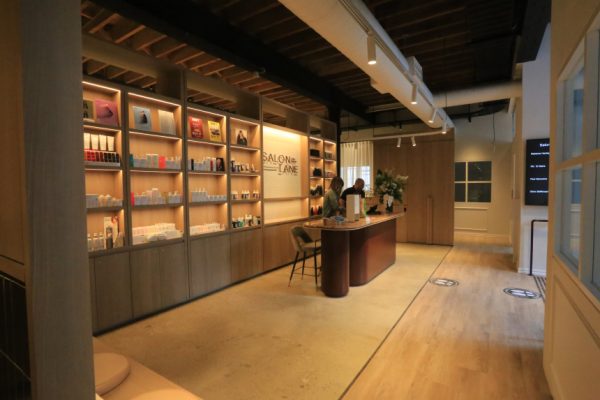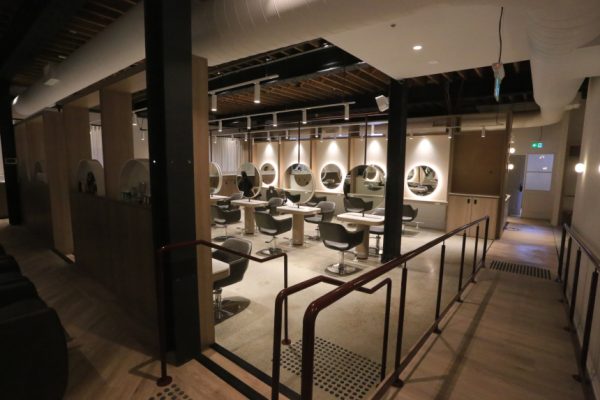 Not all hair, beauty and wellness professionals have their own studios. Many are freelancers renting a chair or room in someone else's space – often an unstable, impermanent arrangement. But with the launch of Salon Lane, a co-working space for hairdressers, beauticians, lash technicians, massage therapists and more, those professionals now have a place to call home.
While it's great news for beauty and hair professionals, it's also great for the public, who can book multiple treatments for one visit. The services available will depend on who's hiring the spaces. They could vary from haircuts and colouring to manicures and pedicures, eyebrow shaping, lash extensions, facials and massages, spray tans and even injectables.
The brains behind the concept are beauty and hair-industry veterans Moss Kadey (co-founder of Bumble & Bumble) and Lance Kalish (co-founder of Yes To). They're also joined by serial entrepreneur Jared Keen, Salon Lane's CEO.
Kalish says they can't take all the credit for the innovative concept, pointing out that salon suites have thrived in the US for two decades. "When I saw it in America, I was blown away and thought, 'Why isn't this in Australia?'" he tells Broadsheet. "Then it became a matter of not if, but when.
"When Covid hit, we saw an immediate need to accelerate the launch because many salon owners have had to scale back, return to working from home, or even go back to being sole traders, just to stay profitable or to keep the lights on. Salon Lane offers a way to get back into a professional space without the commitment and overheads associated with your typical five-to-10-year commercial leases."
Set up in a 1920s inner-city warehouse, Salon Lane has been beautifully designed with the help of Siren Design (Portal, Flow Athletic). With the feel of a luxury sanctuary you can retreat to for a whole day, the ground floor features exposed-brick walls, polished concrete floors, high ceilings, wainscot detailing and calming grey and white neutral tones throughout.
It's been divided into 21 private suites and 19 workspaces in communal areas, all of which are move-ready. Private rooms vary in size, but most come with their own washbasin, full-length mirrors, timber cabinetry and comfy leather swivel seats, and are flooded with natural light. Some rooms are noise-insulated, temperature-controlled and fitted with dimmers, making them ideal for massage therapists and facialists. Flexibility is key, with beauty professionals able to choose between daily, monthly and annual membership options.
The communal stations in the open-plan area are at the heart of the action. Adjacent to a wash area and a "processing" section with a coffee bar, they offer access to free wi-fi and charging stations so you can kick back while you wait for your hair dye to develop, or hang out between services.
Though the flagship site only recently opened, according to Kalish expansion plans are already underway. "We're looking to open several – up to 15 – all around Australia in the next three to five years."
This article originally appeared on Broadsheet.com.au